Benshaw H2 519/519P Series Clean Power Drives
IEEE Std 519™-2014 compliant drives built to your specification …
Benshaw H2 519 and 519P (passive filter) Series Clean Power Drives are designed and manufactured to limit voltage and current distortion levels to within the levels defined by IEEE-Std 519™-2014*. This eliminates the need for expensive, time consuming harmonic analysis. Our municipal projects and engineering team will work with you to configure a clean power solution that meets your specifications and requirements.
* IEEE-519, 2014 Table 1 (8% THDv) and Table 2 (5% TDDi)
Key Features at a Glance …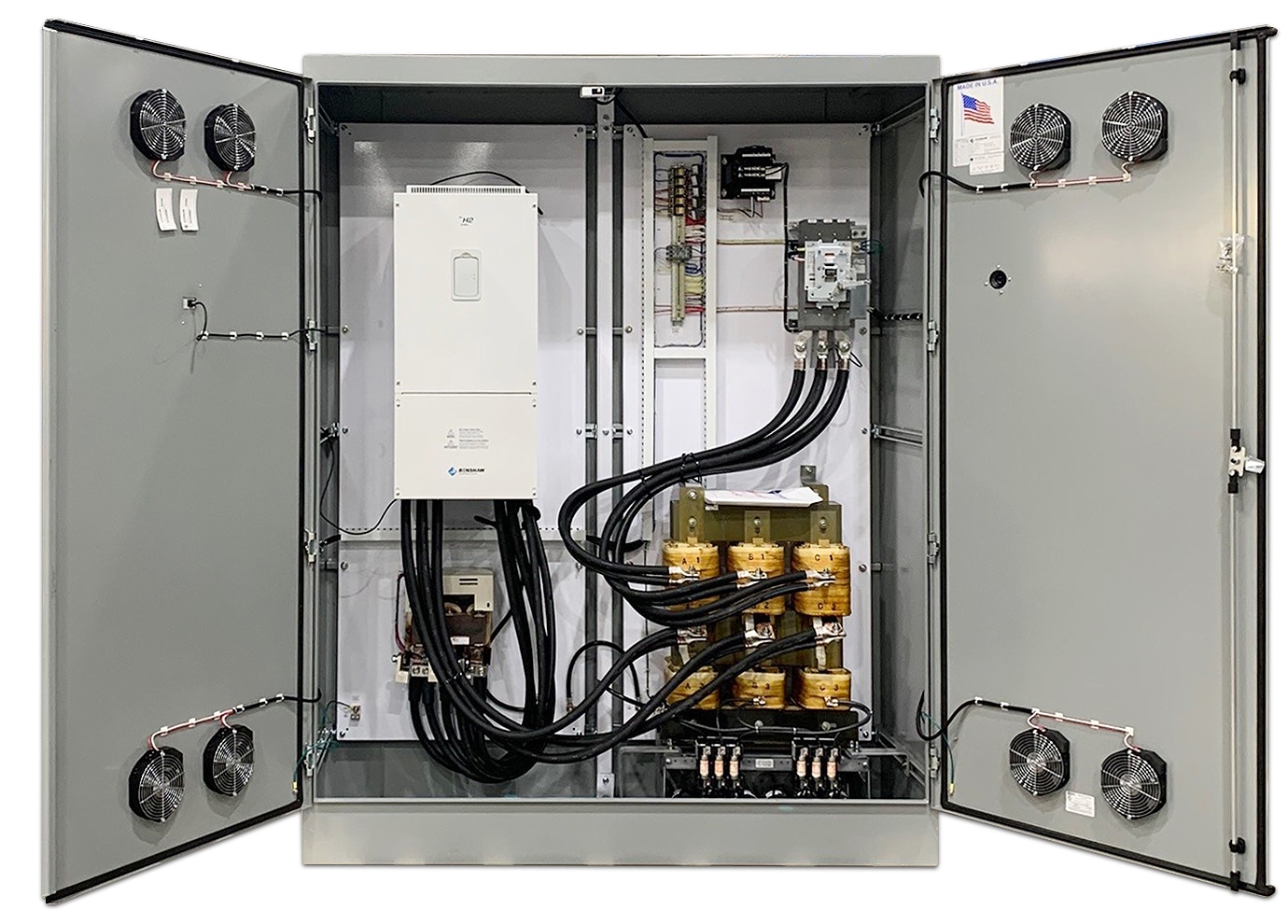 H2 Series drive
NEMA 1 ventilated enclosure
65 kAIC circuit breaker with lockable disconnect
519 (18 Pulse) includes phase-shifting transformer, a line reactor and a 12-pulse rectifier chassis unit
519P includes a passive harmonic filter design
Control transformer with extra 120V capacity
Door-mounted control
– Keypad/LCD display
– Start/stop buttons
– Reset button
– Hand-off auto switch
– Speed potentiometer
Modular Design
The modular design of Benshaw H2 519/519P Series Clean Power Drives eliminates significant maintenance problems that were inherent in older drive designs. Drive reliability is enhanced by significantly reducing power module part counts. This design approach also allows each H2 Series drive unit to be custom-tailored to your specific requirements. An optional bypass design configuration (ATL or RVSS) is available for H2 519/519P drive packages when mission critical reliability is important and disruptive downtime cannot be tolerated.
---
Click here to learn more about Benshaw H2 519/519P Series Clean Power Drives and accessories.