Benshaw M Series Soft Starters
Benshaw M Series MVE medium voltage soft starters provide an integrated, IEC-compliant solution for motor control and protection. M Series MVE starters combine advanced soft start and soft stop functionality with extensive motor and system protection … plus a user-friendly interface and complete commissioning diagnostics.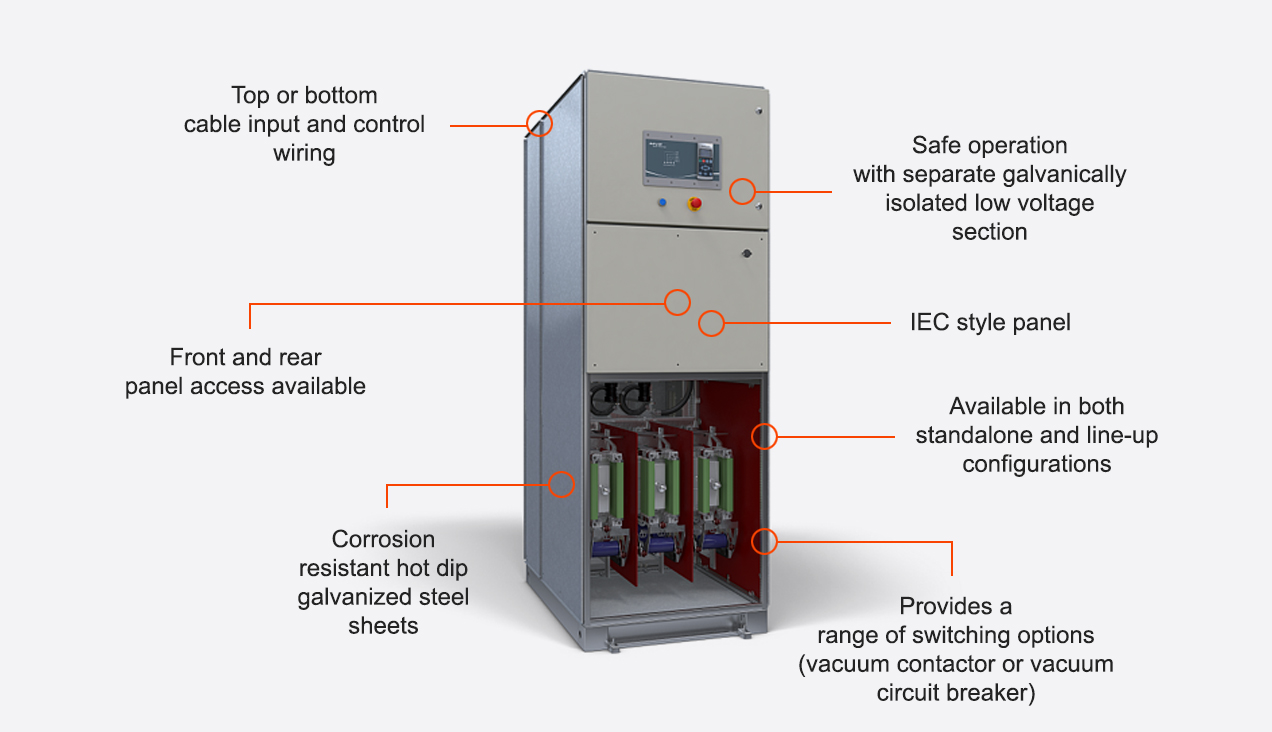 The MVE soft starter's modular power section design greatly simplifies disassembly for service. Each phase arm is separate and can be individually removed for maintenance if required. Benshaw even supplies a purpose-built lifting tool to make phase arm installation safer and easier than ever.
Built-in monitoring and indicators, and extensive on-board input and output functionality reduce the need for space and avoid the cost of auxiliary equipment while simplifying installation. Real-time graphs of motor operating performance and current quickly and clearly illustrate motor performance.
Rated voltage – 3.6 – 12 kV
Rated busbar current – up to 630 A
Partition classification – PI
Loss of service continuity – LSC1 (E1 & E2 config.) / LSC2 (E3 config.)
Rated short time withstand current/peak – Up to 31.5 kA for 1 sec/82 kA
Ambient temperature – 14°F (-10°C) to 140°F (60°C) / (above 122°F (50°C) with derating)
Altitude – < 3280 feet (< 1000 meters)
Additional Features
Top or bottom cable input and control wiring
Front and rear panel access for convenient servicing
Corrosion resistant hot-dip galvanized steel sheet metal enclosure
Separate galvanically isolated low voltage section (via Benshaw's advanced IBT technology)
Vacuum contactor or vacuum circuit breaker switching options
Standalone and line-up configurations
---
Contact us to learn more about Benshaw M Series IEC-Rated Soft Starters and accessories.