Benshaw Full Voltage Overload Relays
Simple, fully adjustable overload relays.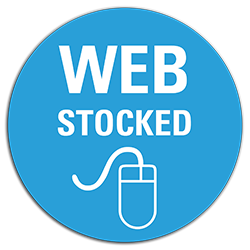 RMSO/SPO Series Bimetallic Overload Relays
RMSO/SPO Series Overload Relays are bimetallic-style relays designed to protect AC-3 circuits (up to 150A @ 690V) and motors against overloads, phase failure, long starting times and stalling of the motor. RMSO and SPO Series overload relays can be integrally mounted to Benshaw RC and RSC contactors for thermal overload protection.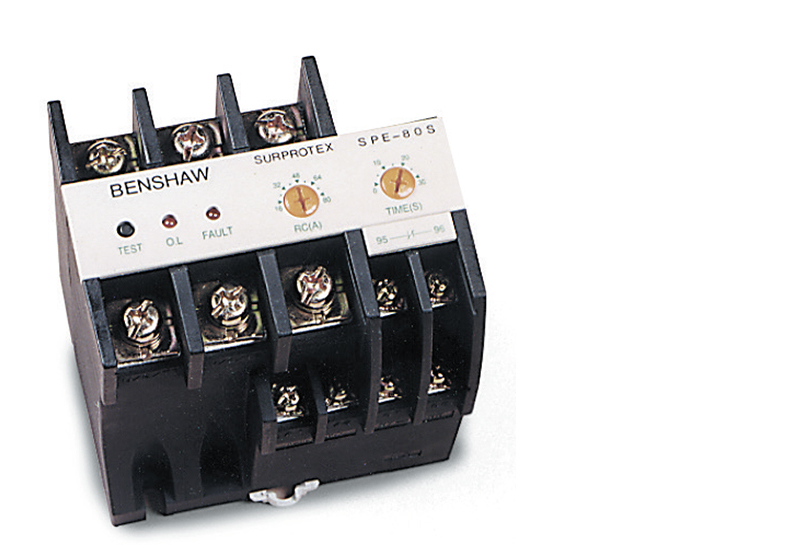 Standard Features
IP20 protection (IEC 60 529)
Trip indicator
Reset button/selector for manual or auto reset
Test trip device
Finger-safe terminals
Overload adjustment dial cover
1 NO and 1 NC auxiliary contacts
Identification labels
Temperature compensation
-60°C to 70°C storage temperature range
-5°C to 55°C operating temperature range
Differential-type phase loss protection
6kV dielectric strength at 50Hz (IEC 25505)
6kV impulse withstand voltage (IEC 801-5)
Benefits
Meet EN 60947-1, EN 60947-4-1 standards
CE, CSA, cUL, UL listed
Trip indicator
Reset button/selector for manual or auto reset
Finger-safe terminals
Differential-type phase failure protection
Add-on accessories available
Close couple to RC contactors
SPE Series Electronic Overload Relays (Class 1–30)
SPE Series Electronic Overload Relays support a wide, adjustable current range; adjustable trip times (Class 5, 10, 15, 20, 30); and direct mount (to RC 9 to 40 contactors), separate mount (using 3SR type with screw terminals) and DIN rail mounting options available. Manual reset is standard.
SPD Series Digital Overload Relays (Class 1–60)
SPD Series Digital Overload Relays can be mounted separately or they can be mounted to enclosure doors (requires cable/mounting kit).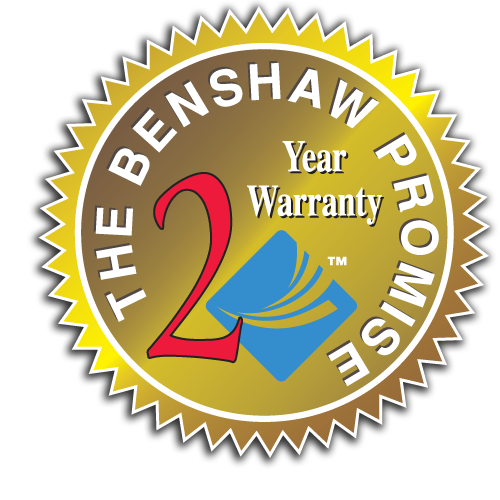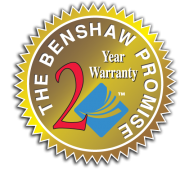 The Benshaw Promise
Benshaw Overload Relays are guaranteed for two full years. Other manufacturers limit their warranties to just one year. But at Benshaw, we believe that, because we build them better, we can guarantee them longer. We call that "the Benshaw Promise."
---
Click here to learn more about Benshaw's complete line of Full Voltage Overload Relays and accessories.