Welcome to Benshaw …
Since our founding in 1983, Benshaw has grown to become a recognized leader in the design, development and manufacture of mission critical motor controls and drives. That's why, when the application is critical … and the environment harsh … customers specify Benshaw more than any other brand.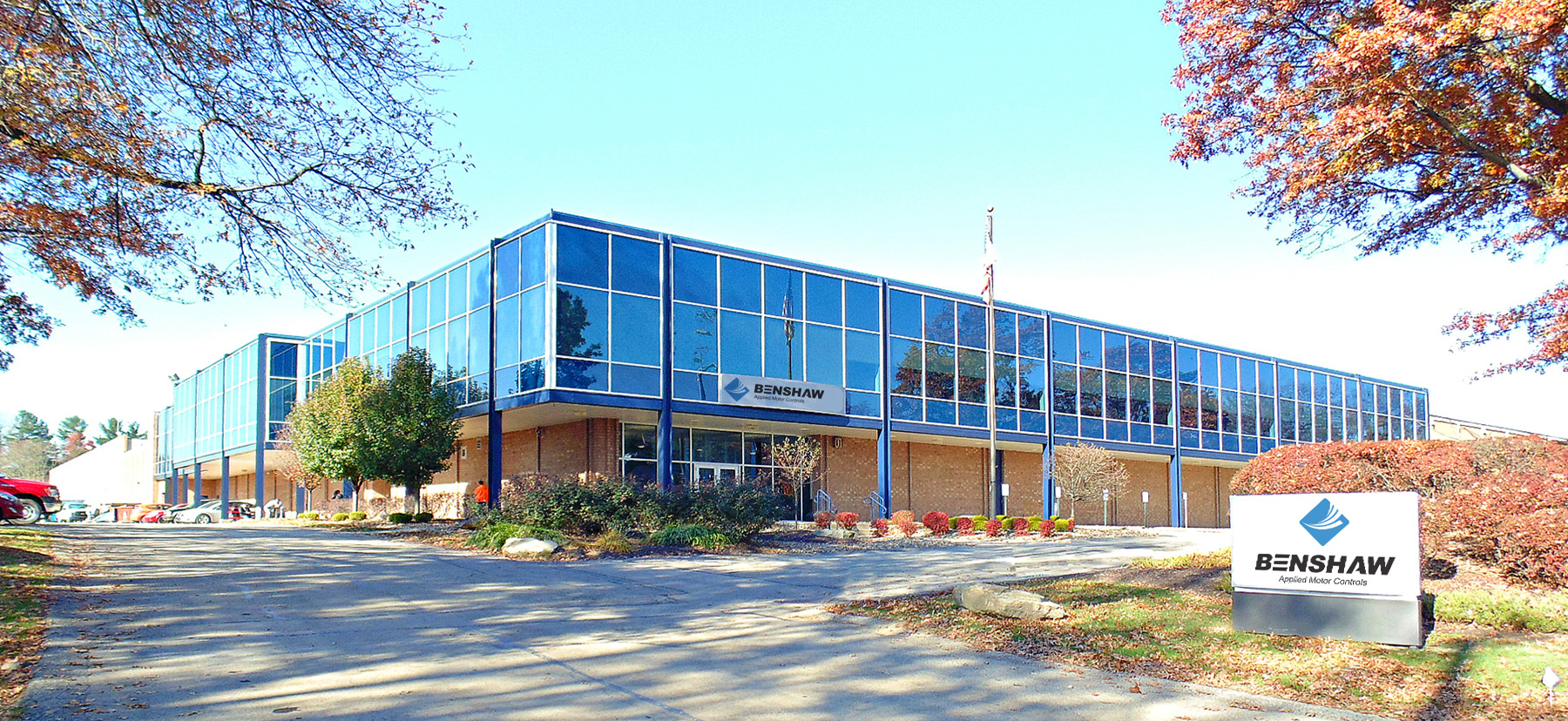 Benshaw is uniquely qualified to help you achieve your motor and machine control objectives. Our state-of-the-art manufacturing facilities combine the convenience of regional proximity with the cost advantages of a single, large scale operation and an extensive global supply chain. We thrive on complex applications and work diligently to bring cost-effective standard products and engineered solutions to our customers.
All operations are ISO certified, and all components, enclosures, parts, and materials are inspected, tracked, and kitted per ISO 9001 protocols to ensure timely processing of orders.
Your Source for Mission Critical Motor Controls and Drives
Benshaw manufactures an extensive selection of standard motor controls and drives — serving a wide range of industries. And if a standard product doesn't fit your requirements, our design and engineering teams can help tailor a solution that does, no matter how complex or demanding the application. We approach complex motor and machine control applications with unrivaled engineering and design experience, working closely with our commercial/industrial customers and OEM partners to produce cost effective motor controls and drives that precisely match requirements.
Our low and medium voltage soft starters feature advanced motor control and protection functionality, an easy-to-use interface, exceptional input/output flexibility and connectivity options supporting all major communications protocols. All Benshaw facilities are ISO certified, and we invest heavily in motor control research and development, using state-of-the-art production and process control technologies to achieve the highest possible quality at the lowest possible cost.
Design and testing services are available to ensure UL, CE or CCC compliance, and we can acquire all necessary machine and motor control listings and certifications.
From concept to final assembly, our objective is to deliver world class performance to customers through …
Innovation – which is creative and leading edge
Product Quality – which is viewed as highest quality in the industry
Service and Support – which is measured and viewed as highly responsive and dependable
Overall Value – which is based on competitive pricing and superior performance