Space constraints, new wiring requirements and other expenditures can easily turn an equipment replacement project into a CAPEX nightmare. Our retrofit solutions, on the other hand, provide an opportunity to lower total project costs by upgrading only the components that need enhanced performance. Benshaw offers a range of retrofit options for upgrading almost any type of starter or variable frequency drive: From simple control upgrades to complete motor control modernization packages.
Industrial applications specialists at Benshaw are available to help you evaluate current and future control system requirements and develop a sound strategy for retrofit, upgrade or replacement. And when you're ready to make a move, Benshaw can follow through with a complete design, production, field installation and testing service package.
Benshaw has extensive experience retrofitting motor controls from all major suppliers of industrial equipment, including Motortronics, Solcon, ABB, Allen Bradley, Eaton, GE and Siemens. Our low and medium voltage retrofit solutions keep reliable equipment working while upgrading performance, protection and other important features.
Benefits of a retrofit include:
Increased expected lifetime of equipment
Capital costs for retrofit are less than expenditures for full replacement
New technology improvements can be utilized to enhance efficiency and performance
Improved safety standards for arc flash mitigation
Improved availability of spare parts
Enhanced system reliability
QuickShip Retrofit Program

Benshaw stocks a wide range of low and medium voltage MX3 emergency retrofits for same day shipment.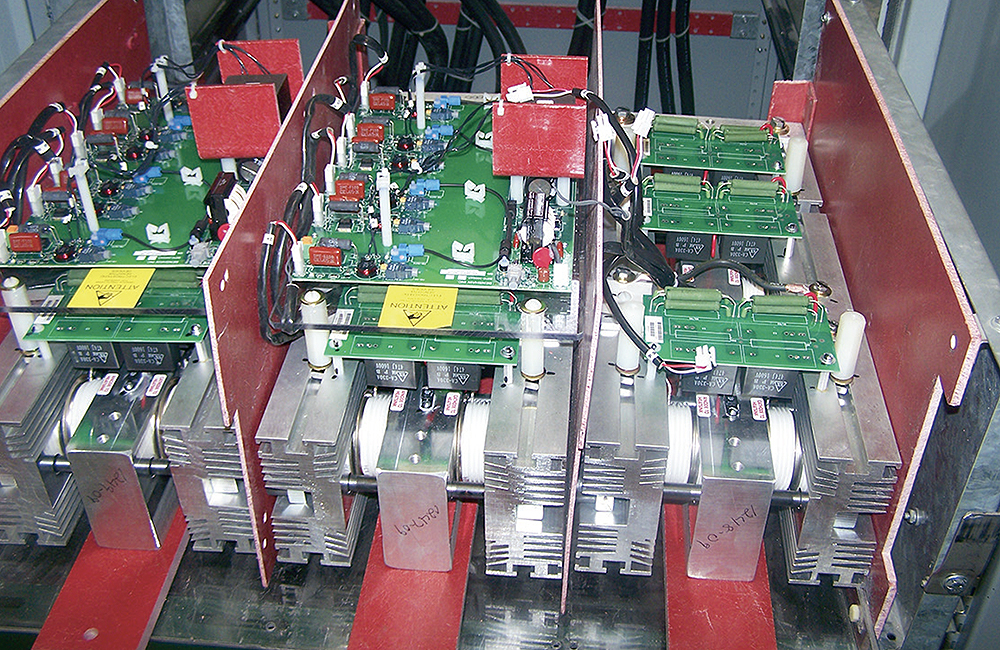 For Benshaw customers with older equipment using obsolete control cards, our emergency retrofit kits are the right solution to get them back up and running with minimal downtime. Our emergency retrofit kits for enclosed and chassis starters include all of the components needed to get your system back up and running. They also upgrade your system with Benshaw's latest MX3 technology.
Example legacy product retrofits include:
DMS replaced by MX2 or MX3 technology …
depending upon the installation.
Micro II replaced by MX2 or MX3 technology …
depending upon the installation.
MX replaced by MX2 or MX3 technology …
depending upon the installation.
Contact Benshaw today to see if your unit qualifies for our QuickShip Retrofit program.
---
Click here to learn more about Benshaw's cost-saving retrofit solutions.