Standard and Custom-Engineered Products
Benshaw offers an extensive line of standard controls and drives — serving a broad spectrum of industries. And if a standard product doesn't fit your requirements, Benshaw's design and engineering teams can help tailor a solution that does, no matter how complex or demanding the application.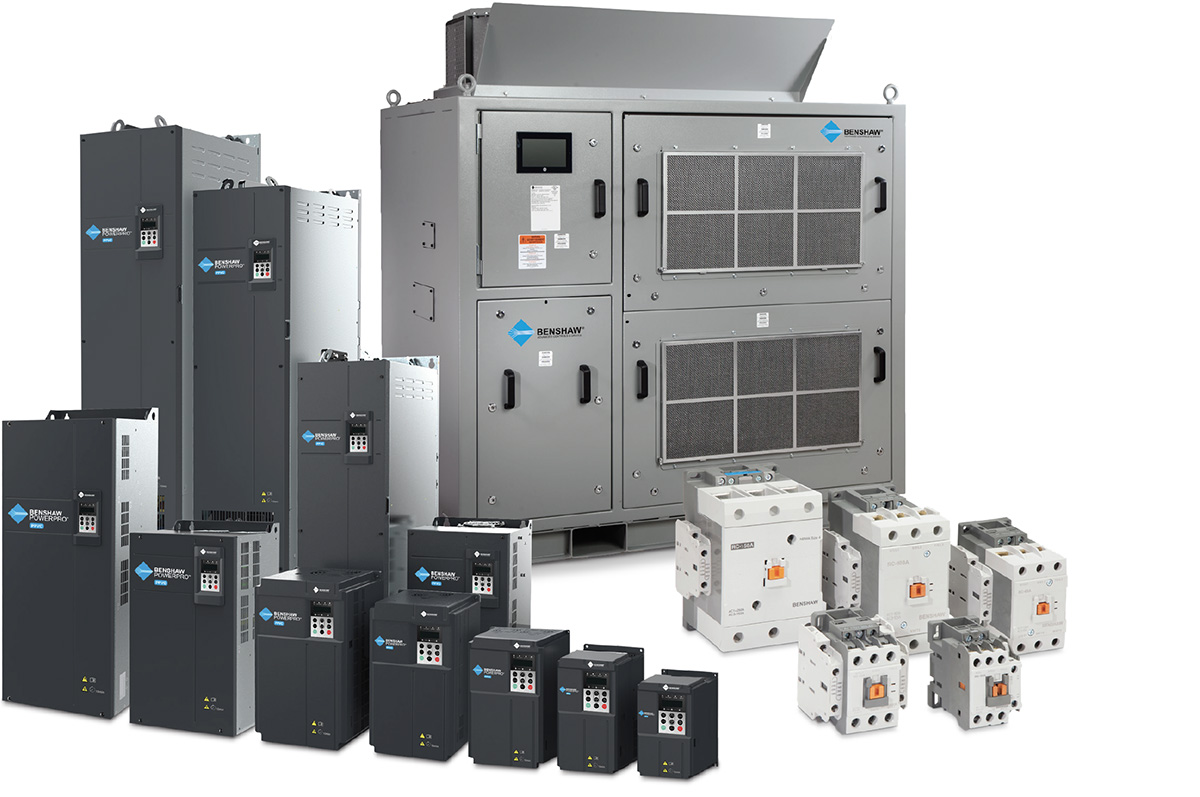 From Initial Concept through Final Assembly …
From concept through final assembly, Benshaw is uniquely qualified to help you accomplish your applied motor and machine control objectives. Benshaw provides world class, comprehensive service and support — before, during, and after the sale — to help you achieve your motor control objectives. Engineering, installation, technical support, emergency repairs, retrofits, and training — whenever and wherever needed — are all part of our commitment.
With Unrivaled Engineering and Design Experience …
Benshaw's control integration experts approach complex control applications with unrivaled engineering and design experience. We work closely with OEM partners to achieve cost effective motor and machine control solutions that precisely match requirements — no matter how demanding the application. Benshaw's state-of-the-art manufacturing facilities combine the convenience of regional proximity with the cost advantages of a single, large scale operation and an extensive global supply chain.
Benshaw provides design and testing services to ensure UL, CE or CCC compliance, and can acquire all necessary machine and motor control listings and certifications. Our centralized materials management staff sources globally, working to ensure that materials and components are always on hand when needed.
Rapid. Rugged. Global.
All operations are ISO certified, and all components, enclosures, parts, and materials are inspected, tracked, and kitted per ISO 9001 protocols to ensure timely processing of orders.