Medium Voltage Across-The-Line Starters
Available in single or two high design
Benshaw CFMVATL Medium Voltage Across-The-Line (ATL) Starters are full voltage controllers for three phase induction motors. All ATL starters from Benshaw are supplied in a free standing enclosure, with NEMA 1, NEMA 12 and NEMA 3R configurations available to suit application requirements. Our RediStart MX3 control package can be added as an option to provide a "Smart" CFMVRMXATL package.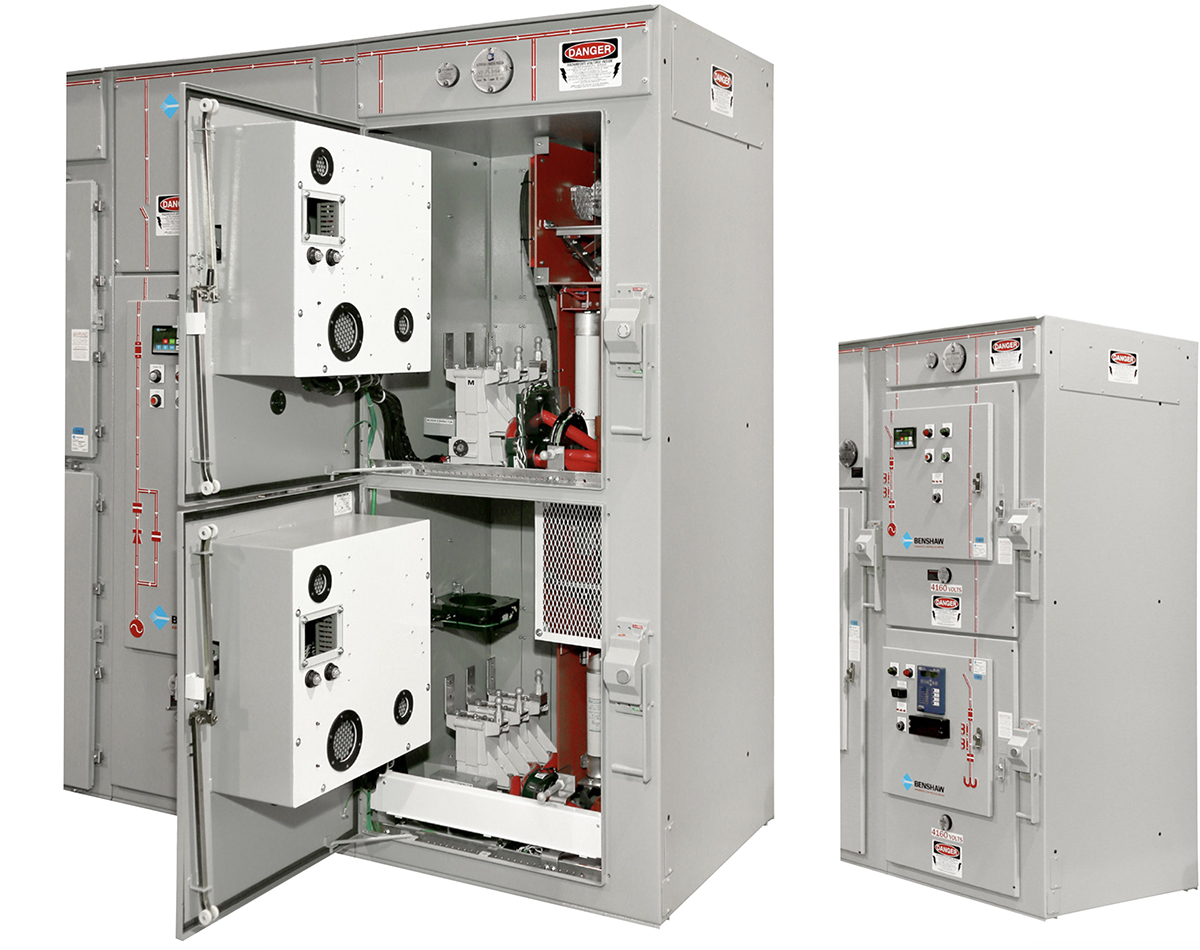 Standard combination CFMVATL starters are supplied with a load break/fault make disconnect isolation switch, Class "R" motor current limiting fuses, vacuum motor starting contactor, and the "SPE" SureProtex electronic overload protection. The "Smart" Medium Voltage ATL package adds the RediStart MX3 control package for additional branch circuit monitoring motor protection, metering, diagnostics and communication.
Benshaw's compact, flexible, full voltage solid state starters can be customized to support reversing, multiple motor, combination and non-combination, induction, synchronous, wound rotor, mining duty (skid mounted), and other motor control requirements, and all are backed by Benshaw's full three-year warranty.
Standard ATL Features:
3 phase, 50/60Hz, up to 15kV metal enclosed
Withstand ratings to 50kA
45 / 60kV BIL
Metal enclosed NEMA 1, 12, 3R enclosures
Load matched load break and fuses
HP rated bypass contactors
Integrated electronic motor protection
Real-time metering and diagnostics
Isolated 120V control section
Motor Protection Option:
Electronic or digital overload
MX3 Series control
Motor protection relay
Additional Features:
Thermal viewing windows
Live line indication
Mimic bus
Optional incoming section
Communication protocols, Ethernet, DeviceNet, Profibus, Lon Works
Arc flash mitigation relays
Zero sequence ground protection
Ground balls
RTD protection
---
Click here to learn more about Benshaw's Across-The-Line motor control capabilities.