As a pioneer in the motor control industry, Benshaw has led global efforts to expand the market for low voltage variable speed drives to include many demanding applications that were once considered unobtainable.
Standard Products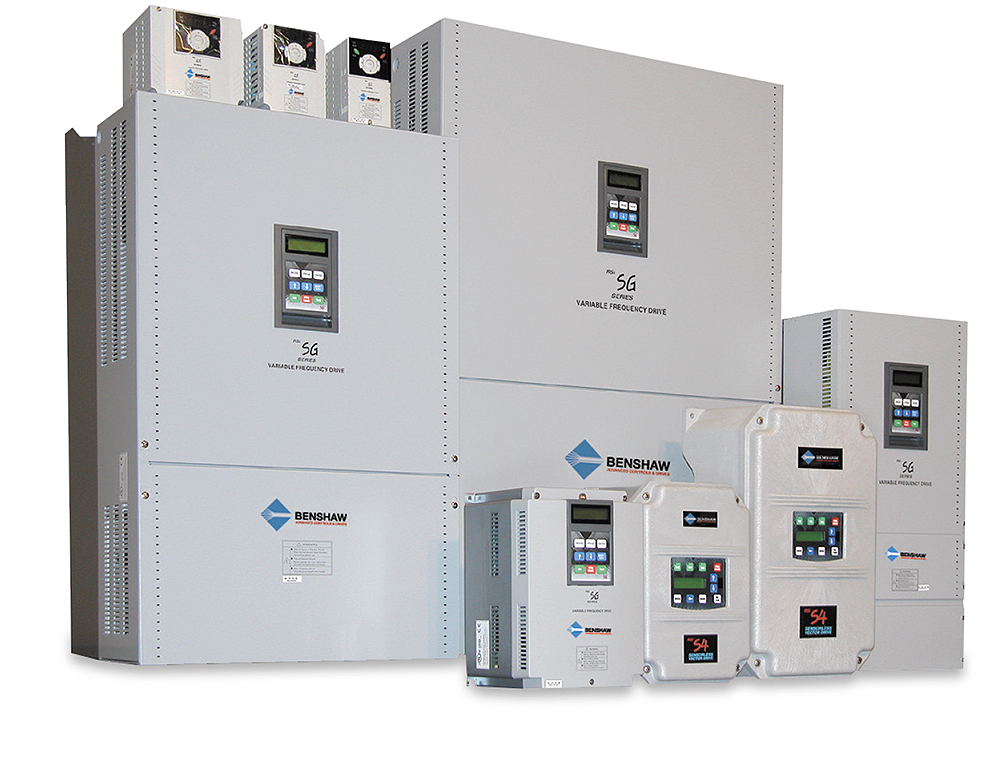 Through extensive research, in-depth testing and real world applications experience, Benshaw now offers a complete range of low voltage variable speed drive solutions … from multi-purpose micro drives and high performance industrial drives to IEEE 519 clean power drives, NEMA 4X washdown duty drives and custom configured packaged drive solutions. A principle factor in Benshaw's rapid expansion in the variable speed drive marketplace is our focus on quality and the attention we've paid to the issues that are key to customers … reliability and ease-of-use.
Benshaw's rugged construction standards, ISO certified quality control systems and integrated approach to product design and development has resulted in a new generation of low voltage variable speed drive products that are easier to set up, easier to operate, easier to network and more reliable than ever. All Benshaw low voltage drive products include an intuitive user interface and integrated control and power electronics. On-board metering, plain English data displays, ModBus communications capabilities and integrated motor, load and power quality fault protection are standard.
Custom-Engineered Drive Systems
Benshaw can also design and manufacture a complete custom-engineered drive system or motor control center to meet your industry or application-specific requirements. Whether you need simple modifications made to one of Benshaw's standard drive packages, a custom engineered, application-specific drive package or a turnkey drive solution, Benshaw can help. Customization opportunities include:
Custom enclosures
Combination drive packages
Control modifications
Bypass packages
Filters
Engineering and Application Support
To help you select the best drive solution available for your application, Benshaw offers a number of engineering and application support services, including harmonics analysis, application analysis, design consultation, retrofit services and certified ETAP engineering. Drive repairs, spare parts, field engineering, retrofits and training — whenever and wherever needed — are all part of our commitment.
Two Year Warranty
Benshaw's complete line of low voltage variable speed drives is guaranteed for two full years. Our competitors typically limit warranties to just one year, but at Benshaw, we believe that since we build them better, we can guarantee them longer.
That's "the Benshaw Promise."
---
Click here to download our Low Voltage Variable Frequency Drives pre-sale check sheet.