Benshaw's MV2H Two-High Medium Voltage Soft Starters provide separate medium and low voltage sections for each starter. Both sections include a complete starter — load break disconnect switch, Class R rated fuses, inline and bypass contactors and power stacks, to allow complete independent control of two motors.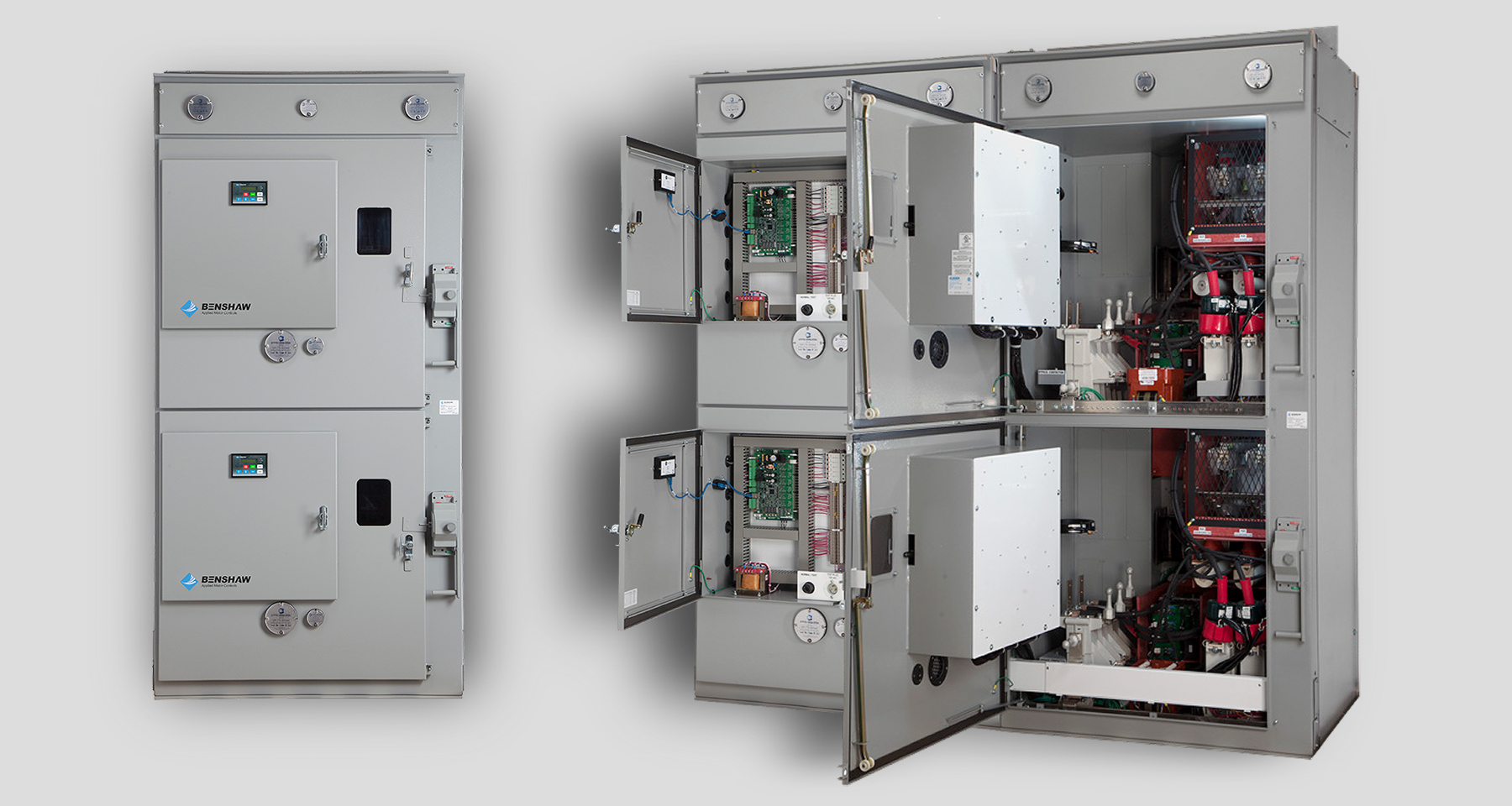 MV2H Two-High Solid State Starters are UL labeled up to 195A (per motor) through 4160V with NEMA 1 enclosure.
Key Features
Two 350% – 30 seconds rated solid state starters
Compact footprint — use for standalone, back-to-back and MCC/lineup applications
Dual redundant configuration (switch-selectable emergency backup full voltage starters)
Rugged, welded enclosure with chain drive flange handle mechanism
Benshaw's advanced, digital MX3 control and protection
50 KAIC (2600 or 4800 VAC) short circuit fault rated
45 kV BIL
Built-in self test features
NEMA 1, UL 347 listed
---
Contact us to learn more about Benshaw MV2H Series Soft Starters and accessories.