CSXi Series Pump Panels from Benshaw provide the most cost-effective way to add reliable, low voltage soft start capabilities to your system … with all components preinstalled in a NEMA 3R enclosure. Using one of our standard panel configurations makes it easy for you to add a soft starter to your system, with most of the wiring already completed for you. Pushbuttons and indicator lights can also be added, for the ultimate in easy installation.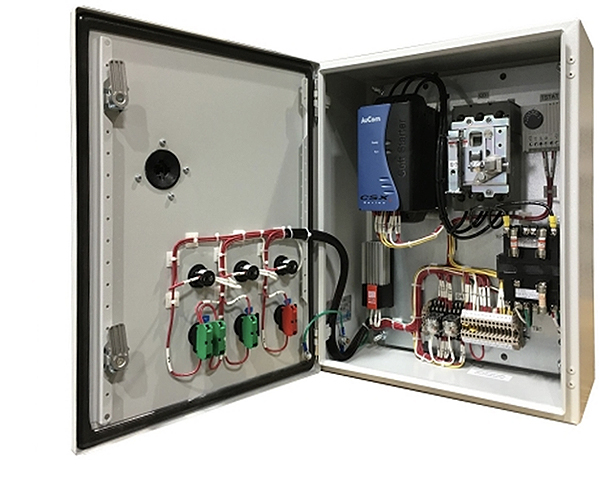 Standard Features
NEMA 3R enclosure
CSXi soft starter with internal bypass
Circuit breaker with door operator (35 kAIC)
Control power transformer
Space heater with thermostat
Energy Efficiency for Fixed Speed Applications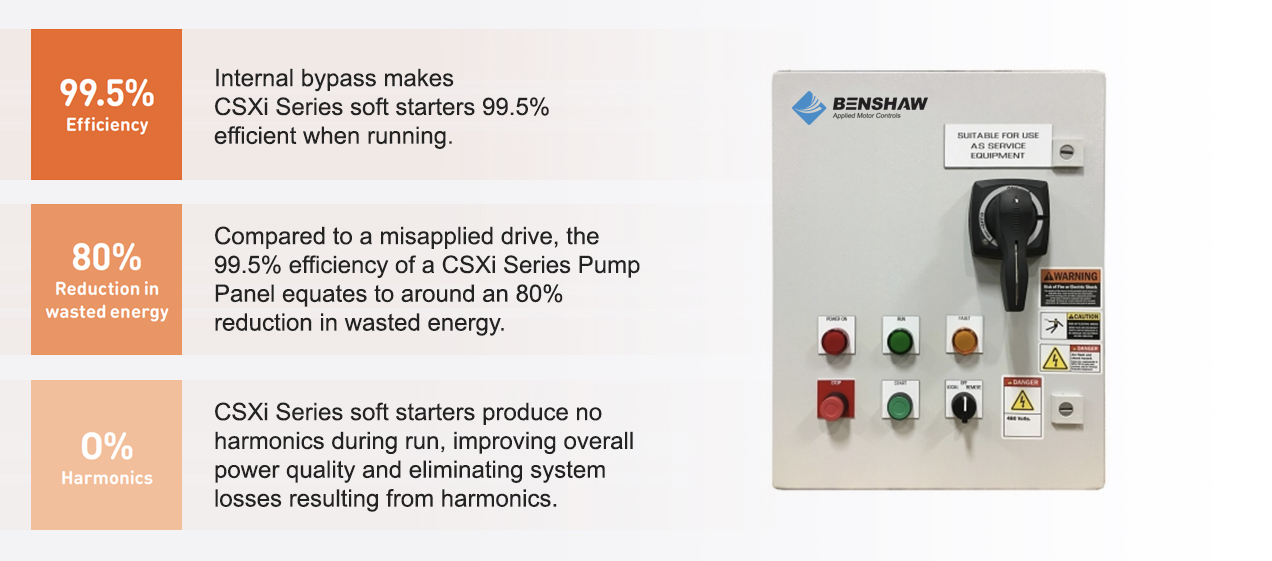 Designing an energy efficient motor driven system requires consideration of the system as a whole. For fixed speed applications like irrigation, a variable speed drive (VSD) is hugely inefficient, regardless of the efficiency of the motor you are running. Benshaw's CSXi Pump Panel, by contrast, provides an ideal solution for fixed speed applications, reducing energy consumption by as much as 80%!
Built-in Motor Protection
Built-in motor protection features include: Motor overload, phase loss, excess start time, phase sequence, current imbalance, motor thermistor, power circuit fault, supply frequency, instantaneous overcurrent, bypass overload, and communications failure.

---
Contact us today to learn more about Benshaw CSXi Series Pump Panels and accessories.