Jumbo Motor Control Solutions
Only Benshaw has the backbone to support your large motor control requirements! Our CBMVRX Series Combination Solid State Soft Starters are purpose built to support big motors up to 16,000 HP at 6900 V and 25,000 HP at 13800 V.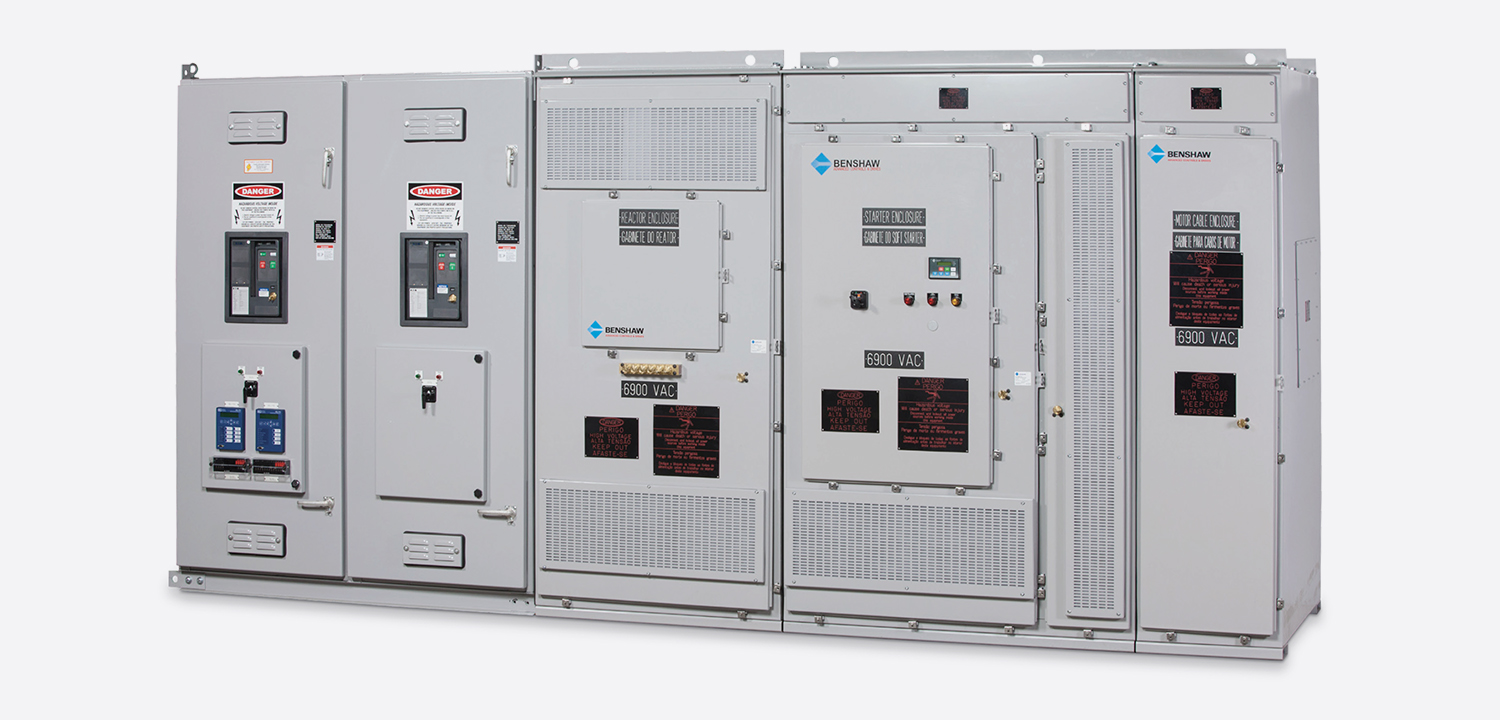 For large motor soft start applications, Benshaw CBMVRX Series Soft Starters provide a circuit breaker solution for isolation and protection. Starting from this powerful base, Benshaw's engineering team will develop a custom solution for your specific large motor application. We offer the flexibility of using existing switchgear, or we can source new switchgear from any major vendor … providing a seamless transition for maintenance personnel. Customers must provide single-phase control power for controls in this configuration.
---
Contact us to learn more about Benshaw CBMVRX Series Soft Starters and accessories.