Intuitive … Intelligent … Efficient!
Smart does not have to mean complex … EMX4 Series Protected Chassis Soft Starters from Benshaw are designed to make your life easier, with an intuitive display, quick setup menus and flexible connectivity functions.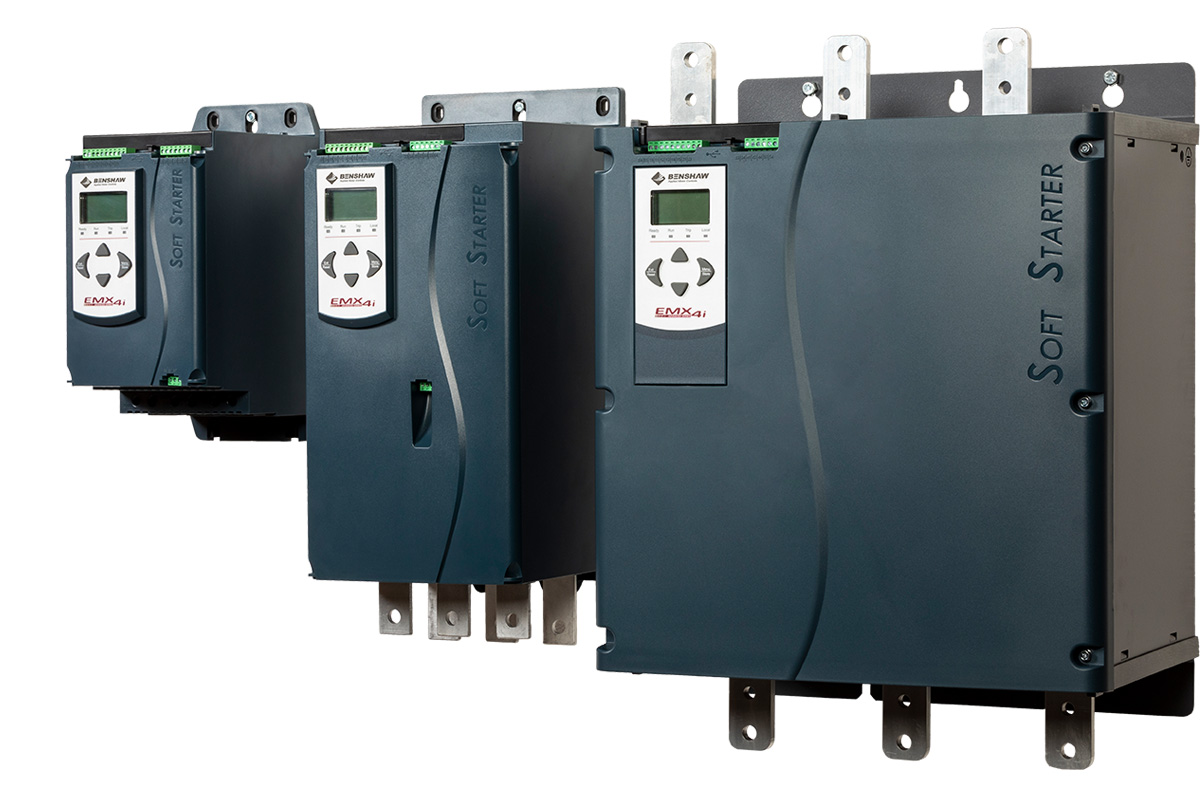 Benshaw EMX4 Series Protected Chassis Soft Starters make it easy to access the right information … right when you need it. EMX4 Series starters include a comprehensive graphical display, quick setup menus and starter / motor / system protection functions, complete with alarms to alert you to any potential issues. And for critical must-run applications, the Power Through and Emergency Run function gives you the ability to keep running even if you lose one phase.
Optional communication cards enable network connections and the USB port allows straightforward upload, download and storage of starter performance information.
Key Features
The following features and benefits are common to all starters in the EMX4 series:
Feature
Benefit(s)
Quick application setup
Simulation mode

Easy and fast testing during installation and commissioning
No need for line power or motor

Automatic timers and schedulers

Fast and easy automation
No need for external logic or timers

Power Through

Minimal downtime on-site
Retain most control and protection capabilities

Emergency mode

Continued operation during emergency situations

Pluggable terminals

Fast installation and unit exchange

USB port

Easy and fast commissioning
Easy data retrieval without the need for PC or network
No need for adaptor or cable
Easy firmware updates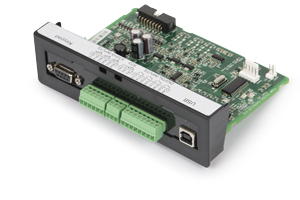 Smart Card Technology
The EMX4 smart card redefines the role of a soft starter. With the appropriate smart card installed, the EMX4 is able to operate as an entire system controller.
Smart cards deliver industry or application specific functionality and are easily inserted into the EMX4, simplifying system design, installation and setup. By transforming your EMX4 with an industry specific smart card, your system can be purpose-built around one central point of intelligent control and communications.
Using this technology will improve the overall efficiency of your system, and put you firmly in control.
Soft Starter Model Selection
The EMX4 Series includes two soft starter models: The EMX4i is a full featured soft starter with ratings up to 1200A, while the 'cost optimized' EMX4e model provides limited features and ratings (up to 580A).
Troubleshooting
Troubleshooting soft start issues has never been easier!
Start Here — a free mobile app available for both iOS (App Store) and Android (Google Play) devices — puts the tools you need in the palm of your hand. Formerly known as Benshaw Pocket Technician, the Start Here app retrieves useful data from Benshaw EMX4i and EMX4e soft starters to help users identify, analyze and resolve common motor starting issues. If you need assistance with a soft start issue, the data retrieved can be shared with Benshaw's technical support team at the click of a button.
---
Click here to learn more about Benshaw EMX4 Series Protected Chassis Soft Starters.
Click here to learn more about Benshaw's Start Here app for iOS and Android devices.
Click here to view/download the ABS Certificate of Product Design Assessment for EMX4i Series soft starters.
Click here to view/download the Lloyd's Register Type Approval Certificate for EMX4i Series soft starters.
Contact us to discuss your specific soft starter requirements.